Agricultural and Biofuel News: Greenland becoming more green, thanks to Global Warming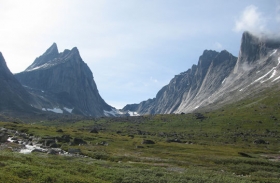 - strawberry plants can now survive a Greenland winter....................
..............
after strawberries and lettuce and pasture fields bulging with ever more sheep, it will be the miners moving in - looking for the huge reserves of diamonds, gold, uranium, gas and oil they believe to be hiding under the ice.
"Mining companies are hoping for a bonanza here, if the ice continues to retreat," Fred adds.
Some are already drilling.