CISPA 2.0: Say Goodbye to Our Constitutional Rights | Occupy.com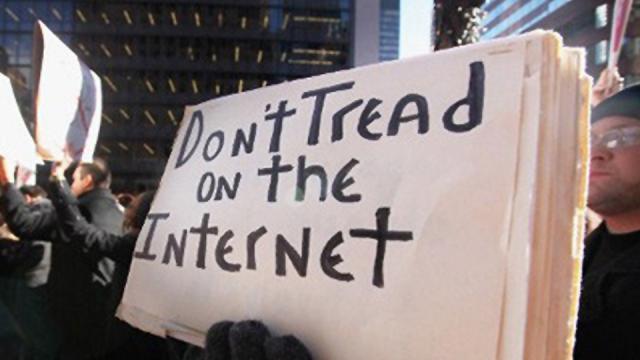 The unrelenting attack on our civil liberties and our privacy continues. Last year we managed to survive an onslaught of legislation that would have destroyed entrepreneurship and free enterprise on the Internet, and our ability to define how we share music, art and information in general.
First there was the Stop Online Piracy Act and the Protect IP Act, or SOPA and PIPA, respectively: two pieces of legislation geared at protecting the copyrights of monopolistic media companies and taking drastic measures to enforce them, like shutting down websites that allow the sharing of this copyrighted material for free. The New Zealand police raid of the house of Kim Dotcom, founder of Megaupload, and the site's subsequent shutdown by the FBI provided a glimpse of what lies ahead if laws like these are passed.
The Anti-Counterfeiting Trade Agreement, or ACTA, took measures a step further by allowing governments to monitor the Internet to enforce copyright law and supposed intellectual property rights. Tens of thousands of Europeans mobilized in response, telling businesses and politicians that companies could not intrude on fundamental human rights, or morph and twist the law to enforce their hand-picked business model.
READ MORE