Catch-all Espionage Act would leave Snowden with little room for defence | World news | guardian.co.uk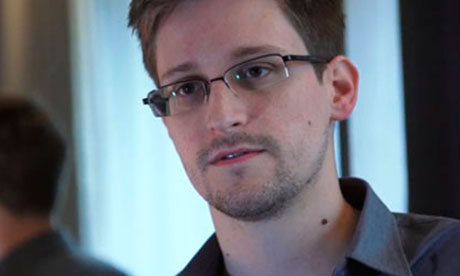 If Edward Snowden is ever brought back for trial in the US, he would almost certainly be prosecuted under a law dating back to the first world war and which lawyers say is so broadly worded it would leave the National Security Agency (NSA) whistleblower with little room for a defence.
The 1917 Espionage Act has gone through some amendments over the years but its language still reflects the security concerns of a century ago, with references to railroads, forts and telegraphs. But its all-encompassing character has stood the test of time. Section 793 of the law makes it an offence to take, retain or transfer knowledge "with intent or reason to believe that the information is to be used to the injury of theUnited States, or to the advantage of any foreign nation".
The law does not stipulate whether the information involved would have to be classified, as that word was not in usage at the time the act was passed. More importantly from Snowden's point of view, it says nothing about exemptions for leaks claiming to be in the public interest.
READ MORE