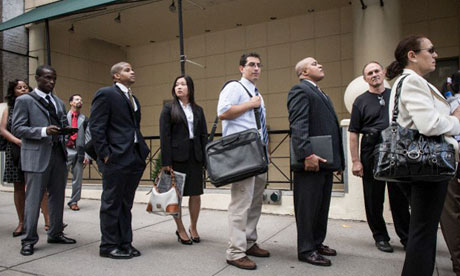 From President Obama on down, defenders of the status quo insist that the US economy has "recovered" or "is recovering". Some actually see the world that way. They inhabit, imagine they inhabit, or plan to soon inhabit the world of the infamous top 1%. Others simply seek security in life by loyally repeating whatever that 1% is saying.
Here is the "recovery" that they see. The top 1% of income-earners in the US took 19% of the national income in 2012, the largest share since 1928. That 1% also saw their average income rise by 31.4% from the current crisis's low point in 2009, through 2012. The top 1% certainly enjoyed a recovery.
In total contrast, income for the other 99% rose by an average of 0.4% during the same period. Many of those people actually saw their earnings drop. That was not a recovery, not even close. For the vast majority of Americans, the recovery hype is just a weapon of mass distraction.