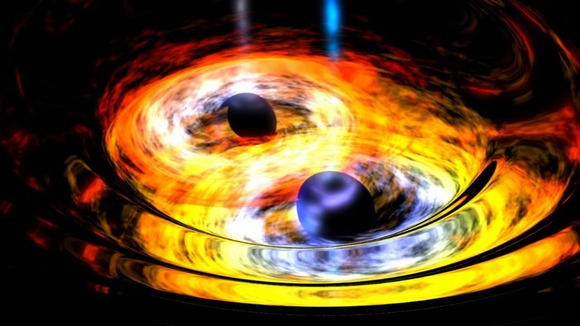 Astronomers have spotted what appear to be two super massive black holes at the heart of a remote galaxy, circling each other like dance partners.
The two black holes are thought to be circling each other as in this artists impression. Credit: NASA
"At first we thought this galaxy's unusual properties might mean it was forming new stars at a furious rate," said Peter Eisenhardt, at NASA, "but on closer inspection, it looks more like the death spiral of merging giant black holes."

Follow-up observations revealed unusual features in the galaxy, including a lumpy tail of matter, or jet, thought to be the result of one black hole causing the jet of the other to sway.
MORE